How FREE training works
Posted on November 30, 2020
With a range of topics to choose from, Courtley Health & Safety Certified training sessions meet the requirements of most small to medium businesses.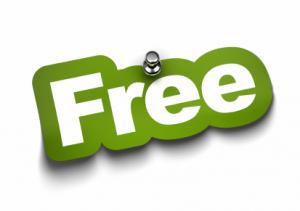 By developing in-house versions of popular courses, such as Asbestos Awareness, Risk Assessment & Method Statement Writing, and many more; we are able to offer Members (and non-Members), quality, face-to-face training, at an affordable price.
In fact, for Members retaining our safety services, ALL Courtley Certified training sessions are FREE OF CHARGE for their employees to attend.
With the exception of 2 of the more in-depth courses, Portable Appliance Testing and Basic Scaffold Inspection, all sessions last for 3 hours.
Successful completion of any of these courses enables attendees to demonstrate competence in the chosen area, and they will be presented a 'Courtley Certificate of Attendance'.
To ensure fair and efficient delivery of Courtley Certified sessions, we ask our Members to choose which courses they want us to run and when.
A list of session topics can be found on the Training Courses page, under Courtley Certified. If you click into any of the courses, you can read more about it and see if there are any upcoming dates scheduled.
*If there aren't any suitable upcoming dates for your chosen topic, contact us by telephone 0151 545 0497 (ask for Jane or Emma) or by email ([email protected]) to discuss your requirements.
Conditions of Booking:
You should normally have between 3 and 6 attendees to book on; however, class-sizes are restricted at the moment to ensure appropriate social distancing, so we will consider booking sessions in with less than 3 and run sessions more frequently

If you only have 1 or 2 people to book on, don't hesitate to get in touch, as it's likely we will have people on our waiting lists.
If we cannot schedule your session at the time of enquiry, we can add you to our waiting list and get in touch when we have enough attendees to arrange a course.

We usually run a maximum of 2, 3-hour sessions in 1 day

Usual session times: 09:30-12:30 pm and then 13:00-16:00.
We can sometimes combine 3 topics and deliver them in 1 day, depending on what they are – don't hesitate to ask for more info.
Further Information:
All courses are confirmed (or cancelled) 7 days prior to them starting

The decision to run the course is based on confirmed delegate numbers at this point, so any cancellations or changes to the booking must be made known to us before we reach it.
To Book:
Contact us by telephone 0151 545 -497 (ask for Jane or Emma) or by email (

[email protected]

) to discuss your requirements and agree upon a date for your chosen session/s.
2. We will email you a 'Training Booking Form', to complete and return to [email protected]