Jyssica Murphy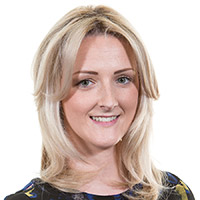 H&S Advisor
Trainer
I am Jyssica… Before you wonder, that is the correct spelling of my name – my parents just put a 'Y' in there to be awkward.
After leaving school I started an apprenticeship as a laboratory technician. After completing the course, I decided to pursue a career in health and safety. Whilst studying for my NEBOSH Certificate, one thing led to another, and now here I am as a Health & Safety Advisor for the Courtley Team.
With a particular interested in the health side of things I want to help companies develop an understanding of the occupational ill health issues and work towards a better tomorrow.
I like to think of myself as slightly assertive, which being a female in the construction industry is sometimes required – so I am grateful for the personality trait which has helped me find my niche!
Taking pride in every aspect of my work and my optimistic outlook helps me to encourage and motivate those I come into contact with, in my personal and professional life. I am fully dedicated to furthering my knowledge in all areas of health and safety through study and gaining valuable experience here at Courtley.
Qualifications
Level 5 NVQ Diploma in Occupational H&S Practice City & Guilds
QMS Auditor / Lead Auditor (ISO 9001:2008) mfQ
NEBOSH Certificate in Occupational Health & Safety NEBOSH
Laboratory and Associates Technical Activities Industrial Science Qfqual
BTECH National Diploma in Applied Science Qfqual
Site Supervisors Safety Training Scheme (SSSTS) ConstructionSkills
Site Managers Safety Training Scheme (SMSTS) ConstructionSkills
Directors Role for Health & Safety ConstructionSkills
PASMA Towers for Users PASMA
Level 2 Award in Emergency First Aid at Work (QFC) TQUK
Level 2 National Award in IT OCR
Basic Scaffold Inspection Courtley
CDM 2015 Awareness Courtley
Occupational Spirometry Amplivox Occupational Spirometry Technicians
Memberships
Technician Member of the Institute of Occupational Health and Safety (159693) IOSH