Emma Kate Blower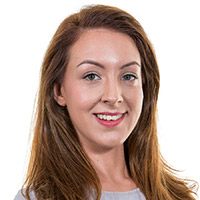 Admin & Accounts Manager
Emma is a dedicated, long-term, member of the Courtley team.
After gaining employment as an administrative assistant back in 2009, she identified gaps in the company's skill set and set about developing her own abilities and knowledge in order to help close them.
Emma's current job title is Administration and Accounts Manager. She is committed to evolving in line with the business and is a strong advocate of continual self-improvement. She maintains memberships with relevant professional organisations, to stay up to date on current standards and best practice.
At present, Emma is honing her leadership and management skills, to enable her to properly support the fabulous Courtley team.
Qualifications
Managing Difficult People & Conflict GovKnow
L4 Diploma in Leadership & Management Principles C&G / ILM
L4 NVQ Diploma in Management C&G / ILM
L3 Diploma in Accounts, Technician & Bookkeeping AAT / Edexel
Site Management Safety Training Scheme (SMSTS) ConstructionSkills
IOSH Managing Safely IOSH
L3 NVQ for IT Users Ofqual
L2 Certificate for Legal Secretaries ILEX / C&G
L2 Emergency First Aid at Work Ofqual
Memberships
ILM Associate Member (10434761) ILM
Association for Accounting Technicians (10397402) AAT