Steve Wallace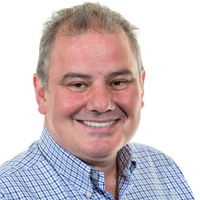 Managing Director
CDM Co-ordinator Trainer
Accounts
Steve set the company up in 1995 having worked in the construction industry since 1980. He is a time-served joiner who went on to become a sub-contractor, site manager, and then project manager on many schemes. These could be small to multi-million pound projects. Clients included pharmaceutical manufacturers, retail outlets and many others.  Having been awarded a Masters degree in Health and Safety, and Environmental Law, he has a rounded and in-depth understanding of the topic.
Over the years he has developed health and safety, environmental and quality management systems for many organisations. It has been usual for these systems to be audited and accredited to relevant international management standards. He has put in place a quality management system at Courtley, which has been accredited to ISO9001:2008 standards. He has worked with clients in many business sectors but often the construction industry on projects to develop a team approach to risk-reduction and success.
Steve enjoys delivering training sessions and is the lead instructor at Courtley for the Site Safety Plus courses such as Directing Safety, SMSTS, SSSTS.  He also delivers the PASMA,.Towers for Users sessions.
Steve is regularly engaged to support Clients, Principal Designers and Principal Contractors to help ensure the effective discharge of their respective duties.  As a Fellow of the Association for Project Safety which is the leading professional body in relation to the CDM Regulations; Steve's status, knowledge, and experience, add value to construction projects.
Qualifications
The Advanced Craft Certificate in Carpentry and Joinery City & Guilds
Level 4 Preparing to Teach in the Lifelong Learning Sector City & Guilds
PASMA Certificate of Competence – Tower Instructor PASMA
Certificate of CPD Training Hilti
Faculty of Building Diploma Faculty of Building
Site Managers Safety Training Scheme (SMSTS) ConstructionSkills
Approved Tutor Certificate (various courses) ConstructionSkills
Site Environmental Awareness Training Scheme (SEATS) CITB
Diploma in Safety Management British Safety Council
Internal Auditor Training Aspects International
Staff Appraisals & Coaching Liverpool Chamber of Commerce
Sage Instant Accounts 2 and 3 Sage
Defensive Driving Hi-Way Driving Ltd
Microsoft Excel Intermediate Salford Hundred Venture
Master of Arts in Health and Safety Law and Environmental Law University of Salford
Level 2 Award in Emergency First Aid at Work (QFC) TQUK
Memberships
International Institute of Risk and Safety Management (10096) IIRSM
Registered Fellow (RFaPS CDM 2015) (006249) APS
Fellow of the Association for Project Safety (006249) APS
Graduate Member of Institute of Occupational Safety and Health (111199) IOSH