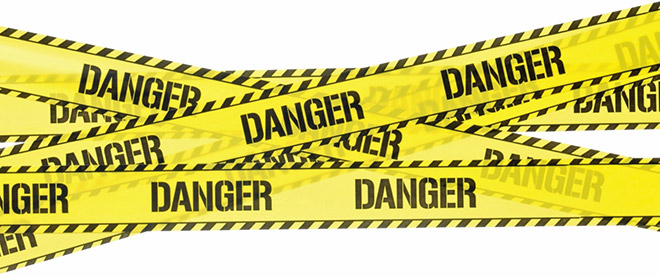 Accident Investigation
Even in the most safety conscious organisations things can still go wrong, and the unexpected can occur. Because of this, one of the most important areas standards competency need to be high in is with accident investigation.
Investigating the root causes of an accident, and intelligently using the findings of your investigations is one of the most effective ways of reducing the possibility of future accidents in the workplace. It is also a great way to test the robustness of your risk assessments. If incidents keep occurring which you had not foreseen. Then that is probably good indicator your risk assessment process requires an overhaul.
Why Is Accident Investigation Necessary?
The Health and Safety Executive has identified 3 main reasons why accident investigations are necessary. These are:
Investigating accidents helps to discover breaches in health and safety regulations which are occurring that you may not be aware of.
Investigating accidents, and taking actions to stop them happening again in the future is a sign that the business has a proactive attitude around health & safety.
Finally, any investigations you perform could be used as evidence by insurers in the event of a claim.
As well as this, investigations into accidents can reveal where the health & safety failings are in your work processes. They can help to identify exactly how these problematic processes are completed.
When you conduct a risk assessment you are often managing risk based on how you think a task is being completed. In the real world, employees will find ways to circumvent the process. Taking any shortcuts they can find in order to save time. Accident investigations will shed a light on this. Allowing you to create a safer working environment.
Our members and regular clients have managed to minimise the risk of accidents by following the health & safety advice we provide. In the unlikely event that an accident does occur, Courtley Health & Safety Ltd can provide an accident investigation service which will include the following:
Identification of the root cause or causes of the accident;
Liaising with the Health and Safety Executive (HSE);
A detailed report and completing the associated administration work;
Assisting loss adjusters to promote a quick result.
Accident Investigation Training
At Courtley we are able to provide incident investigation training. At this training delegates will learn exactly how important it is to ensure accidents are reported correctly. And how this correct reporting can prevent this accident from recurring in the future.
The content of the course includes the theories behind the causes of accidents, accident recording, methods of investigation, and practical exercises.
For more information on investigating accidents or investigation training, get in touch with our health & safety experts today.