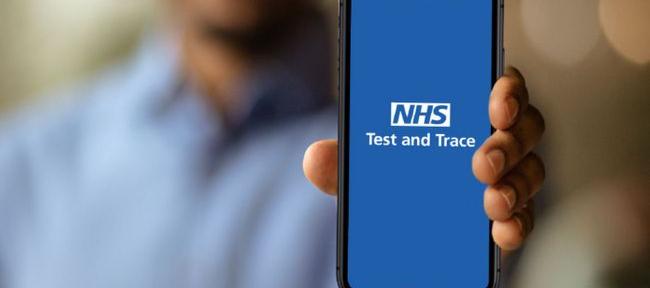 Should your business be displaying the NHS QR code poster?
Posted on October 22, 2020
Several businesses are now required by law to display the official NHS QR code poster so people can check-in at their premises using the new NHS COVID-19 app.
Since the launch of the app on 24 September 2020, the following businesses that were already obliged to provide a customer log must now also display an NHS QR code poster:
hospitality, including pubs, bars, restaurants and cafés
tourism and leisure, including hotels, museums, cinemas and amusement arcades
close contact services, including hairdressers, barbershops and tailors
facilities provided by local authorities, including community centres, libraries and village halls
Other businesses that do not fall into these categories can still create a unique NHS QR code and poster to display at their building entrance to help control the spread of COVID-19.
In the construction sector, the Construction Leadership Council is actively encouraging site managers to lead the way in the take-up of the NHS COVID-19 App and display a QR code poster at all site entrances.
Businesses can also help by encouraging employees to download the NHS COVID-19 app.
How it works
The contact tracing element of the app works by using low-energy Bluetooth to log the amount of time users spend near other app users, and the distance between them, so it can alert the user if someone they have been close to later tests positive for COVID-19 – even if they don't know each other.
When someone enters a venue and scans an official QR poster, the venue information will be logged on the user's phone. This information will stay on a user's phone for 21 days and if during that time a coronavirus outbreak is identified at a location, the venue ID in question will be sent to all devices. The device will check if users have been at that location and if the app finds a match, users may get an alert with advice on what to do based on the level of risk.
The UK's major mobile network operators, including Vodafone, Three, EE and O2, Sky and Virgin, have confirmed that all in-app activity will not come out of customers' data allowance.
The app has been designed with user privacy in mind, so it tracks the virus, not people and uses data security technology to protect privacy. The system generates a random ID for an individual's device, which can be exchanged between devices via Bluetooth (not GPS). These unique random IDs regenerate frequently to add an extra layer of security and preserve anonymity.
The app does not hold personal information such as the user's name, address or date of birth, and only requires the first half of the user's postcode to ensure local outbreaks can be managed. No personal data is shared with the government or the NHS.
As well as contact tracing, the app has a range of additional, enhanced features designed to help reduce the personal and public risk from COVID-19 as part of the wider testing and contact tracing service:
alert: letting users know the level of coronavirus risk in their postcode district
QR check-in: enabling users to check-in at a venue and alerting them if they have recently visited somewhere they may have come into contact with someone who later tests positive for COVID-19
symptoms: allowing users to check if they have coronavirus symptoms and see if they need to order a free test
test: helping users book a free test through the app and get results to know whether they have COVID-19
isolate: if a user is told to self-isolate, a timer feature will help count down that period and access will be provided to relevant advice
For support and resources: https://www.courtley.com/covid-19-support/
For more information: https://covid19.nhs.uk/
Don't hesitate to contact us for tailored support and advice: 0151 545 0497 or [email protected].