Smooth Start to a Smooth Finish!
Posted on March 24, 2016
Abbey Plastering and Construction Services won our 2015 Newcomer award. We agreed that within the first year of being a member, we were all very impressed with their hard work, dedication and proactive attitude towards Health and Safety in the workplace.
They continually strive to ensure all safety documentation is in place prior to work commencing. They understand the importance of a good safe method of work and subsequent site inspections to monitor the suitability of working procedures.
Abbey Plastering and Construction Services have also encouraged training amongst the workforce, including Supervisors & Managers. They have set good foundations for the growth of the company with Health & Safety at the heart of it.
Joe Dooley of Abbey Plastering & Construction Services was delighted to receive his award for 'Best Newcomer' to Courtley for 2015. He was presented with his award by Steve Wallace. Joe is mid-way through his (SMSTS) 5-day Site Managers Safety Training Scheme course with Courtley Health & Safety, and said, 'I am enjoying the challenge of improving safety management throughout Abbey Plastering with my business partner Alan Gerrard. We look forward to working with Courtley for many years'.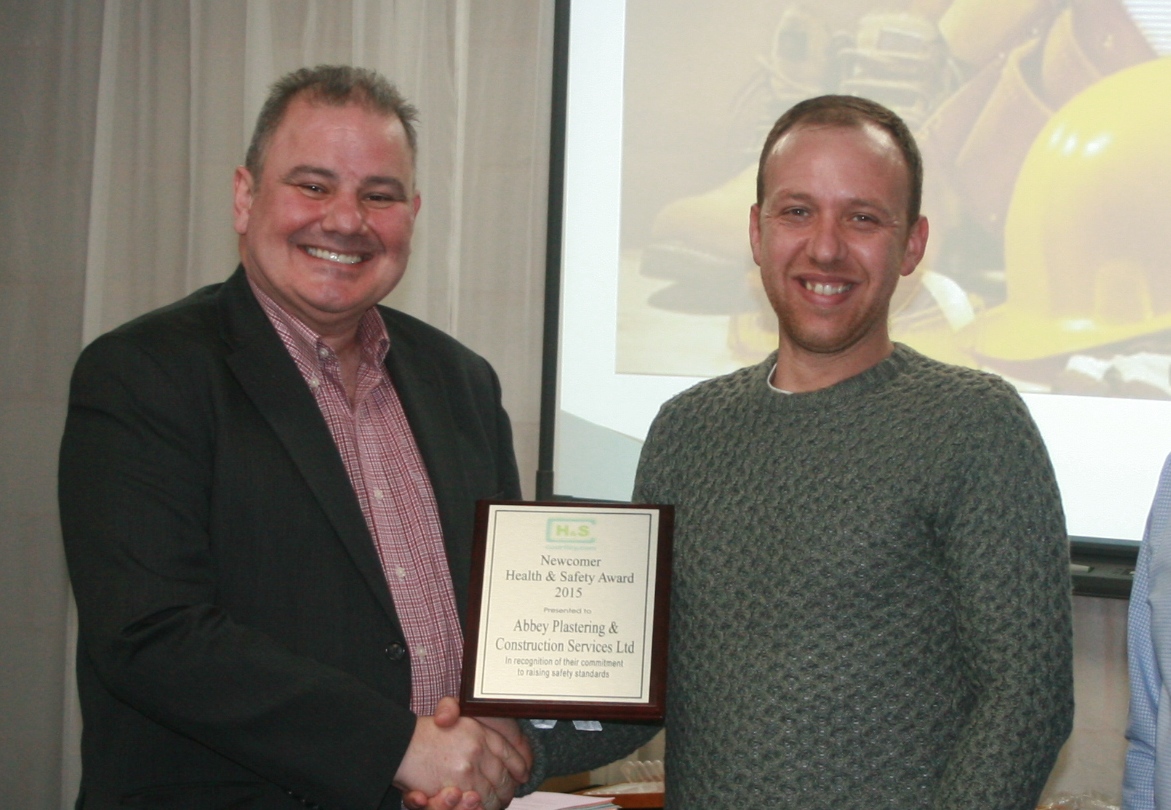 Well done to Abbey Plastering and Construction Services!