Review us on Google!
Posted on March 24, 2016
If you have enjoyed working with us at Courtley Health & Safety, why not review us on Google? We love receiving your feedback. It enables us to constantly improve our service, and the training we supply.
If you would like to leave us a review, you can follow the simple steps listed below.
1) Click here to visit us on google maps
2) Click "WRITE A REVIEW" at the bottom of the sidebar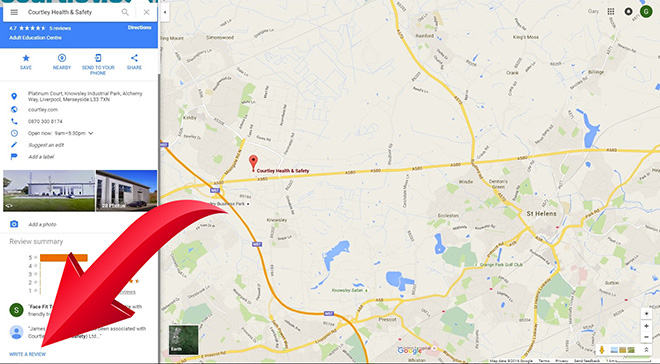 3) Pick how many stars you'd like to rate our services and write a review of your experience with us.
If asked to sign in to Google+ go to point 4..
4) Sign into your Google+ account or click create account if you don't have one (takes two minutes) then publish your review