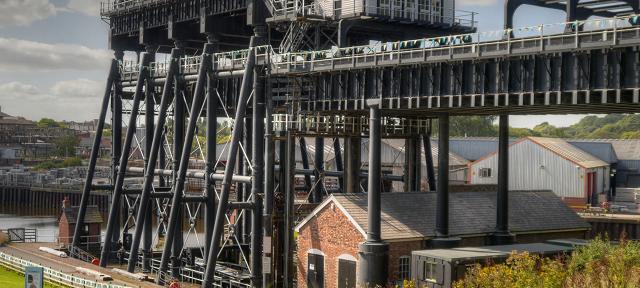 Amputation After 800kg Lift Crushed Worker's Foot
Posted on August 14, 2018
A worker had to have two toes partially amputated when an automated storage retrieval system (ASRS) lift dropped and trapped his foot.
On 28 April 2017, employees of Logistex Limited were replacing sensors on the lift at the Shop Direct Distribution Centre in Shaw, Oldham.
The work involved replacing sensors on the lift part of the equipment, which weighed approximately 800kg. The workers had activated the emergency stop circuit and presumed this would prevent the machine operating while the work was carried out.
But power to the control panel was switched on.
An employee was replacing the sensors when the lift unexpectedly dropped, trapping his foot between the lift and the frame of the truck on which he was standing. The emergency services were called and the fire and rescue service had to release him from under the lift.
The man's injuries were so severe that his second and third toes had to be cut back to the knuckle and his other three required explorative surgery.
An investigation by Oldham Council found that the refurbishment work had been poorly planned and inadequately risk assessed, including the work being carried out on the equipment when it had power.
The local authority prosecuted the Northamptonshire-based firm, which provides warehouse management, under Section 2(1) of the Health and Safety at Work Act and Regulation 3(1) (a) of the Management of Health and Safety at Work Regulations 1999.
Logistex Limited pleaded guilty to the two charges at Tameside Magistrates' Court and was fined was fined £12,000 for each offence plus £8,705.40 costs. There was also a victim surcharge of £170.
Councillor Arooj Shah, Cabinet Member for Neighbourhood Services, said: "This was an extremely serious incident that left the employee involved seriously injured.
"This case highlights the need for businesses to ensure that they provide a safe environment for their workers and that all possible steps are taken to make sure this happens. We'll take action against any company that causes accidents and injury through such negligence."
Source: SHP
Ensure all you're employees are competently trained today!