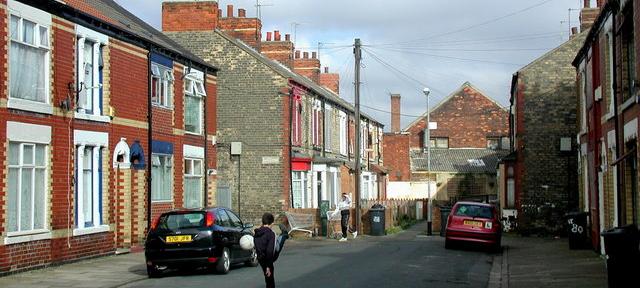 Families in Newcastle Invited To Come Out and Play
Posted on April 4, 2018
Families in Newcastle are being invited to come out and play with the introduction of a new scheme aimed at making streets safer.
Newcastle City Council is launching Play Streets to enable people to close their streets to through traffic for up to three hours.
It means children will be able to play out in a safe, traffic-free place, spending time with their friends and family and getting involved in physical activity.
To mark the launch of the scheme families on Monday Crescent, in the west end of Newcastle, are holding a Play Streets event tomorrow (Saturday 24 March).
Arlene Ainsley, cabinet member for transport and air quality at Newcastle City Council, said: "Being able to play out in your street with your friends is a really important part of childhood but often Mums and Dads are understandably concerned about road safety.
"We're launching the Play Streets scheme to give people the chance to let their kids play out without having to worry about the traffic.

"And it's not just about the children being able to play out – adults can join in too so everyone can benefit from getting active and spending time together.

"We'd love to see people take advantage of the Play Streets scheme across the city and I'd really encourage people to find out more and get involved."
People will have to get permission to have their street closed and as part of the process they'll need to speak to their neighbours in case there are any objections.
Residents will also be responsible for organising and supervising their event, including ensuring someone is there to allow safe access if required for residents' cars and emergency vehicles.
Anyone can apply, providing their street isn't a main road, bus route or emergency vehicle route.
Where events are taking place, organisers will be given traffic cones and signs to close the street as well as advice from the city council on how to set them up.
Events can take place until the end of October 2018 and after this the council will review the scheme before deciding how to run it next year.
Applications need to be submitted eight weeks before a planned event and the council will be considering requests in April and in June.
People can get more information and find the application form at www.newcastle.gov.uk/playstreets.
Creating healthy neighbourhoods is one of the key aims of the city's Wellbeing for Life Strategy, which involves organisations from across Newcastle including the city council, NHS partners and voluntary and community sector groups. The plan is designed to address the barriers that prevent residents from being able to enjoy a healthier and more active lifestyle.
Play Streets is one of number of initiatives taking place in Newcastle aimed at improving health and reducing obesity.
The scheme has been supported by Newcastle Can, a city-wide campaign to encourage people to take steps to improve their health and well being.
Source: Newcastle Gov