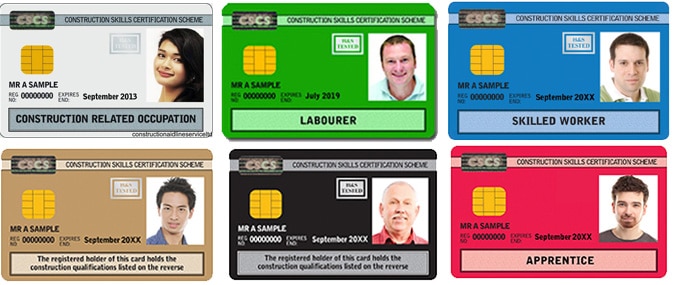 How to get a CSCS Card
Posted on July 3, 2019
CSCS cards are used as a form of evidence to let your current, or potential, employer know that you have the necessary qualifications and training to perform the job you are required to undertake on site. Therefore, it is important to ensure you always have an up to date card. Many people we speak to are unsure of how to get a CSCS card, so, we are going to take you through the process and answer some other frequently asked questions.
How Do I Get a Labourer's CSCS Card?
To get a card, you need to demonstrate that your health and safety knowledge is up to the required standard. You must be able to show that you have obtained, or are in the process of obtaining, the relevant qualification related to your role.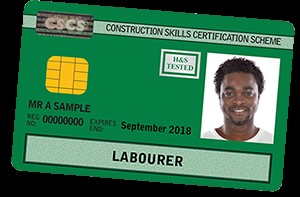 One of the most popular ways of achieving this is to attend the 1-day Health & Safety Awareness course, which we deliver regularly at our Liverpool Training Centre. A place on our course costs £130.00 + VAT and as well as being a cost-effective way of proving your health and safety knowledge, it is great revision for the Health, Safety and Environment (H,S&E) touch-screen test, which we will get to further down…
As well as holding the relevant qualification, you must pass CITB's H,S&E touch-screen test before you can apply for your CSCS card. The test can be completed at many centres across the country and costs £21.00. To find a centre near you, click here.
Once you have your qualification and have successfully completed the touch-screen H,S&E Test, you will be able to apply for your CSCS card. Keep reading to find out how to do this.
Please note: the H,S&E Test was updated on 26 June 2019. For more information on the changes, read our article.
How Do I Apply for a CSCS Card?
Once you have completed the relevant tests, received the accompanying qualifications and sent proof to CITB; you must apply for your card. To apply, all you need to do is call 0344 994 4777 with your debit or credit card and pay £36.00.
Your application will then be processed and your card will be posted to you the next working day.
If you have not received your card after 5 weeks, you should contact CSCS. This is because applications are considered closed after 90 days. If you leave it until after this date to report your card hasn't arrived, you will need to complete the application again. You will also need to pay a further £36.00 to make a new application.
How Much is a CSCS Card?
The card costs £36.00. However, the H,S&E Test, which must be completed prior to your application costs £21.00. So, the total cost of acquiring a card is £57.00. This does not include the cost of achieving the relevant qualification required for the card you are applying for.
For example, if applying for a Labourer's CSCS card; you may attend the 1-day Health & Safety Awareness (HSA) course, which adds a further £130.00 to the cost.
There are several organisations who try to take advantage of the confusion around the application process. You should not pay more than £36.00 for the card and £21.00 for the H,S&E Test.
How Long Does a CSCS Card Last?
Most cards last for 5 years. However, the provisional card only lasts for 6 months. The expiry date will be shown on the card. Ensure you pay close attention to this, so your accreditations and qualifications remain up to date.
How Do I Renew a CSCS Card?
The process of renewing a card is similar to applying for one in the first instance. Again, you must prove you hold the relevant qualifications to perform your job; as well as having passed the CITB H,S&E Test within the last two years. Please note: you are only able to renew your card within 6 months (either way) of the expiry date.
How Much is a Renewal?
The cost of renewing a CSCS card is the same as the charge for a new card, £36.00. If you require further information on CSCS cards, Contact us today and we will be happy to talk you through the application process. We can also help you with the first step, which is to find an applicable course to prove your health and safety knowledge.
Call us today on 0151 545 0497 or drop us an email to [email protected].